What are the benefits of home salon?
Time saving
Sometimes we may have a hectic schedule throughout the day. And making time for a salon visit might become impossible. Therefore, you should book an appointment with a good home salon and avail your favourite services such as haircut, facial, etc.
Besides time-saving, booking a home salon will eliminate the need for travelling.
Safety
We should be extra careful about maintaining social distance and other safety regulations. At times, when the world is fighting against Covid-19.
With a home salon service, you will not have a fear of exposure to dozens of people. Furthermore, there will be just you and the stylist inside the home. Avail and enjoy excellent services within the safety of your home.
Comfort
The most comfortable part of a home salon is that you can watch your favourite Tv serials or other OTT series during hair treatment.
Moreover, you can shower quickly at your home after availing yourself of treatments such as waxing. Furthermore, you can also wash quickly after availing of other services.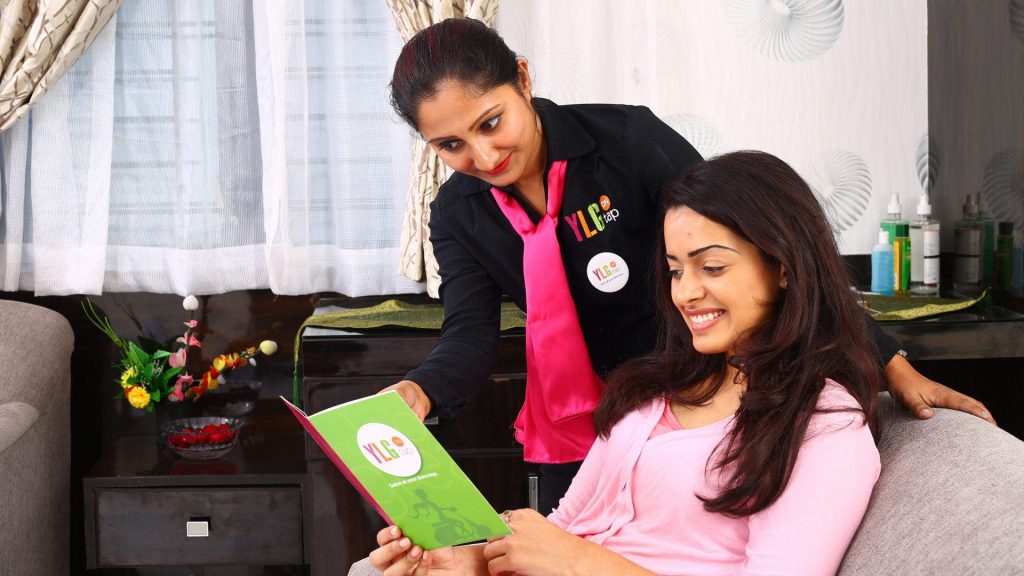 Quick service
With home salon services, you don't have to queue for your turn to avail services. The professional choice only provides services for you. They can provide quality services in a more relaxed manner.
Hygienic Surroundings
Hygiene is vital inside any salon. But, some salons fail to maintain good hygiene. If you are very conscious about hygiene, home salon services will be the best. It will make you feel comfortable instantly and allow you to enjoy the treatments.
You can create Your home bubble with the most effective conditions according to your requirements.
Affordable
You don't bear any additional charges for services through home salon services. During the festive season, most of the beauty parlours charge more, and only a few offer discounts. Therefore, you can avail of huge festive offers and discounts at the home salon. Don't' worry about burning a hole in the pocket.
Important things to consider while choosing a home salon!
Before making an appointment for a home salon, it's better to know about the services and the treatments. A good home salon will provide services such as haircuts, hair treatments, waxing, massages, intensive spa treatments, manicure, etc. You can also select the stylist according to your requirements.
Expertise
Always opt for quality services over cheaper ones as you cannot leave your hair, skin, and body in unqualified hands. Make sure that the home salon service has qualified therapists, stylists, or experts.
Popularity
A good salon will always have a website. Always check their site for reviews and testimonials. You will get to know about the salon, and it will be easier to book a home appointment. You can also try to meet the professionals personally before an appointment.
Share