Give your hair
a luxurious lift.
No more dull, weak & breakable hair for you with YLG! Get the shine and lustre back with our revolutionary Light Therapy Hair Spa services. By using low intensity red and blue light to target hair follicles at the root level to enhance growth of shining tresses, these hair spas are the perfect hair therapy!
These spas are the facials of the hair!
PROFIBER (Rectify/Restore/Reconstruct)
Repair damaged hair for good with this hair spa. It instantly regenerates the hair, intensely restructures it and strengthens the hair cortex along with cuticle resurfacing.
YLG Signature
This treatment makes hair smooth and restores porosity for chemically treated and pollution-damaged hair. This treatment has oil smooth complex containing Linen Oil that protects hair against further damage.
YLG Keratin Straight Care Treatment
Intensive Shine Treatment
This treatment gives a glorious and instant shine to hair. YLG guarantees immediate results. It gives a healthy resurfacing to the hair while adding brilliant radiance.
This treatment provides nutrition to the hair and scalp. The colour power dose with Incell HydroResist gives long lasting power and shine to the hair.
Anti Hair Fall – Vitamin E derivative and Vitamin PP Glycerine provide stimulation to the scalp and promote cell renewal, thus combating hair fall and nourishing the scalp at the same time.
Enhance your spa experience with Smartbond. It fortifies your hair and helps you retain the post-hair spa feel for long.
Get instantly denser hair with this treatment. This spa reduces hair fall, and enhances hair strength by treating brittle hair and adding volume to hair.
Enriched with Glycolic Acid, it wages a war against dandruff and aides oxygenation while ZnPt treats the scalp and prevents it from reappearing.
This treatment has grape seed oil, avocado oil, argan oil and glycerine that provide much needed benefit to the scalp and hair, and makes the hair luxuriantly soft.
Express Hair Treatment Série Expert
Série expert is the professional Hair ID science. A powerful care experience, it is freshly mixed, just for you.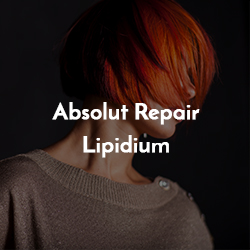 Absolut Repair Lipidium
Thanks to its powerful formulae containing the lipidium complex, hair is repaired effectively and left feeling soft and shiny.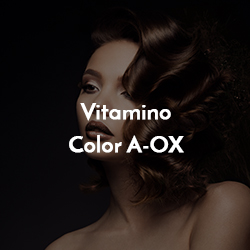 Vitamino Color
A-OX
This range enriched with A-OX complex helps reserve the intensity of hair colour while reviving its shine.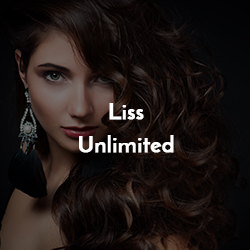 Liss Unlimited
Enriched with Pro Keratin, this range is capable of giving hair a smooth, sleek and controlled look.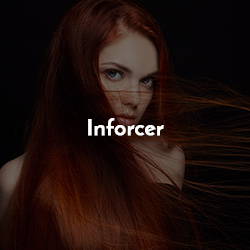 Inforcer
The formula stimulates production of fatty acids, biotin and synthesis of vitamin B9 and B12, ensuring great hair quality, hair growth and preventing hair breakage.