Everybody would love to be at their best on the wedding day! But, finding good wedding makeup is not a cup of tea for everyone. Therefore, it's vital to shortlist a few of the best salons in Bangalore. After that, one must communicate with the makeup artist and hairstylist.
YLG Salons is one of the best wedding make up parlours. Always provide a bridal makeup list while visiting the salon. 
Here are a few tips on choosing the best wedding makeup parlour!
Plan early
You must start seeking a hair makeup artist and stylist at least two to four months before your wedding. It's better to meet them personally once you get their contacts. By doing this, you can share your desired looks with the artist, and they will also get plenty of time to get ready. Early planning is poised to give you the best wedding makeup.
Reviews are life savers
Well, you may think that reviews are time-consuming, but the truth is that thoughts are crucial for choosing both a makeup artist and a hairstylist. Once you visit a salon, you must read the reviews left by previous clients. Furthermore, check the artist's profile on social media sites such as Instagram. Finally, it's always best to meet real brides and ask them about their bridal makeup experiences.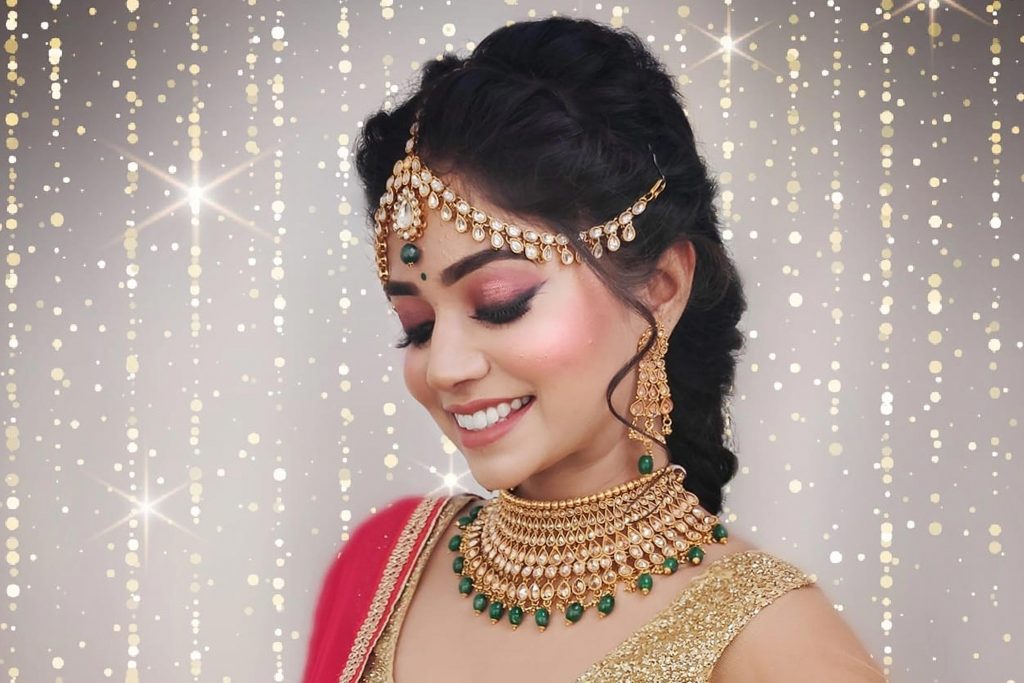 Looks 
You should visualize the looks beforehand that you want on the wedding day. And share it with your makeup artists. It will give a clear picture to them about their preparations.
Pro tip: you should always familiarize yourself with your makeup artist's working style. Nowadays, weddings have multiple events. Therefore, you may require different wedding sessions. 
Always ask for trial
A trial before the wedding is essential to understand how the makeup artist works and fulfil your requirements. In addition, the artist will guide the skincare regime before the big day.
During the trial, make sure that you observe every detail about the makeup. Everything ranging from lipstick shade to the lens colour should be discussed with the artist.
Moreover, you should also show the wedding dress to the artist to complement the makeup with the dress. Finally, always listen to yourself, and don't get carried away with social media while choosing your makeup style.
The trial will allow you to experiment with different looks and styles. However, you shouldn't blindly follow the trends. Always keep the colours of your accessories in mind and then decide the colours. Generally, soft pastels are used during a morning wedding, while a bride can go all glam during the evening.
Ask questions 
When you are in the process of shortlisting makeup artists, ask a lot of questions when you meet them. This will allow you to gather more information about them and save time.
The artist will also feel confident when you ask them questions. Furthermore, they can't easily fool you about their experiences and price. Questions to ask about: experience, charges, services provided, and trial sessions.
Share