Good is just a four letter word. Go for Great. Irrespective of whether you want a makeover or a good old pampering session, we've got you covered. The name itself says it all – "You Look Great!" Your official beauty destination YLG, offers innovative beauty services that you need for a complete couture look. All of our services are tailor made to suit the contemporary woman.
In 2009, YLG established its first salon off Airport Road, Bangalore. YLG opened with a promise – consistently deliver world class services to all customers across all salons, bringing the best products and services from across the world to the Indian woman at reasonable prices. Our founder couple – Rahul and Vaijayanti Bhalchandra being IIT graduates (engineers turned beauty specialists!) have translated into a whole new way of how a Salon is run in India!
This way continues to strike a chord with our ever growing band of happy customers and today YLG has over 61 salons across Bangalore, Chennai and Hyderabad with over 5, 00,000 loyal customers. Our sole aim is to make you look great.
It's More than Skin Deep!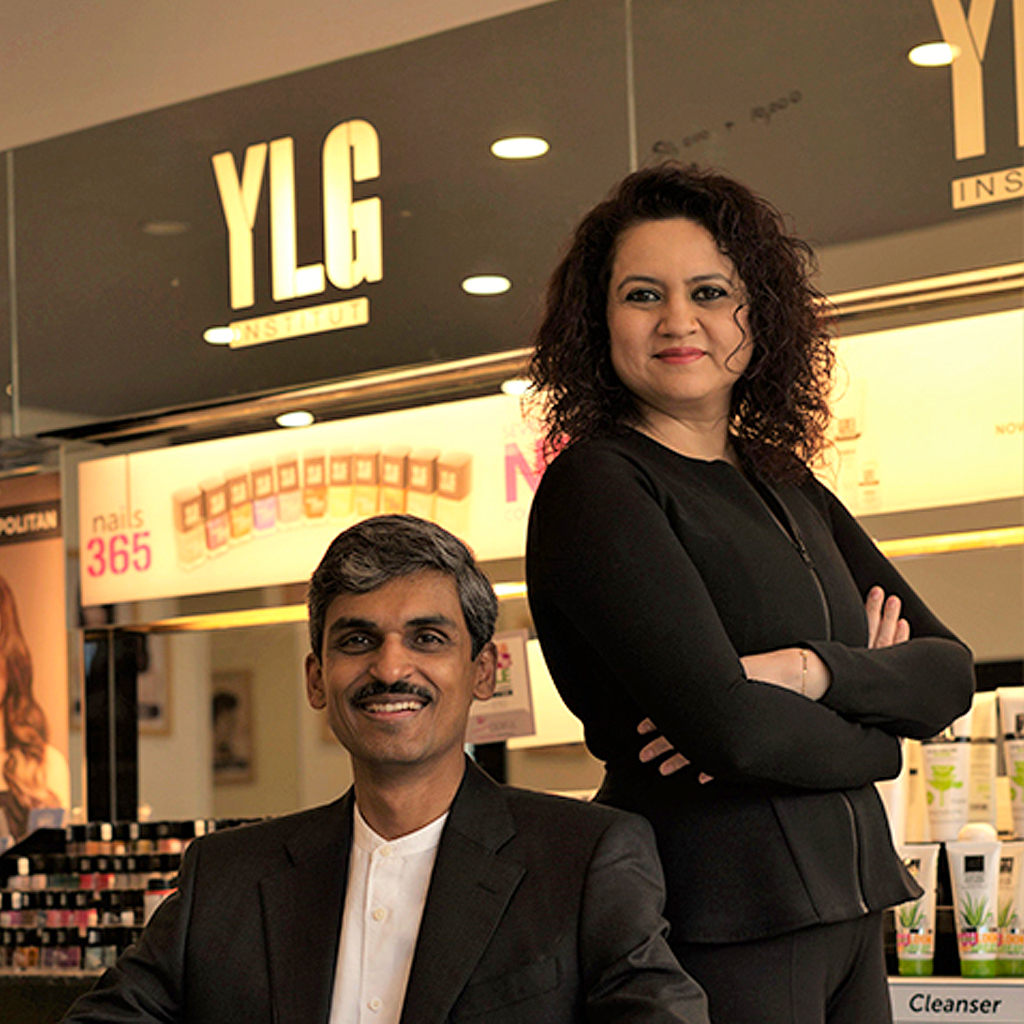 MRS. VAIJAYANTI BHALCHANDRA
Co-founder of YLG Salons & YLG Institut
A materials science researcher turned entrepreneur with education from VNIT Nagpur and IIT Bombay.
Rahul is a professional turned entrepreneur with domain expertise in Health & Beauty retail and services.
Care for customers
All cosmetic forumulas are organic.
The majority of all ingredients is
natural.
Openness & Transparency
Even nowadays some cosmetic
products are tested on animals. That
is not the case for us.
Respect for Individual
All products we use are professional
and have proven effeciency. No
compromises.
Ownership
Don't worry, all our nails polishes and
other products are non-toxic. We do
care about you and our specialists.
Passion for Excellence
Each guest is our favourite guest.
Come and make sure that our service
is exceptional.
All our products are cruelty-free, it's a category containing all cosmetics that have not been tested on animals. Each cosmetic is subject to strict control by independent inspection bodies chosen by the Coalition for Consumer Information in Cosmetics (CCIC), which is an NGO founded by 8 international animal protection groups such as: American Anti-Vivisection Society, Animal Alliance of Canada, Doris Day Animal League, etc.