Your wedding day is one of the most special days of your life, which you will forever look back on with the fondest and happiest of memories. We, at YLG, understand that you want to look like a million bucks, not just on your wedding day, but at all the ceremonies and celebrations before and after! After all, every bride wants to look like the most beautiful bride ever, and we'll make sure you do!
Services offered by YLG Bridal
100% Privacy Guaranteed

: At YLG Bridal, we protect the privacy rights of our clients and, hence, do not display our bridal gallery here. You can request to see our bridal gallery on a call if in case, you need more visual references. Please be rest assured that your images will also not be shared with a third party without your approval first.
HYGIENE? IT'S ALREADY TAKEN CARE OF!
Clinically Clean is YLG Hygiene.

Hygiene was, is and will always be one among our top priorities.

ALL YLG professionals – hair stylists, beauty therapists and store staff – are 100% DOUBLE VACCINATED certified! Did you know we were the 1st Salon to do this in India?!

Our equipment is always Cleaned, Sanitized, Sterilized & Disinfected before-after every use.

Our staff strictly follow our new Hygiene procedures and wear the appropriate PPE Kits – Mask, Gloves, Head Caps and Face Shields as required – and each PPE kit is used only once and disposed immediately after each clients' service.

Every store of YLG undertakes its safety checklist every day to ensure all protocols are followed as per our rule book.

You can rest assured that any YLG service you avail is the safest option for you – cause it's time to get back to the salon and it's time to get back to life.
For specific information on Health procedures followed during a makeup session at a separate location, please reach out to us on email via customercare@ylg.co.in or ask your YLG consultant when you talk to them about your bridal requirements.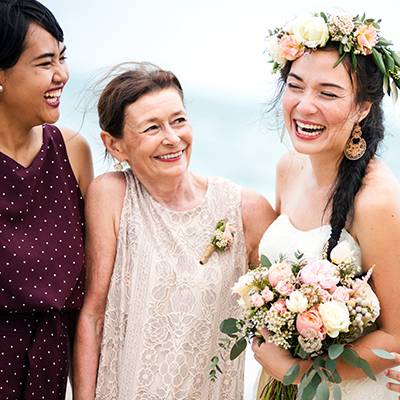 Family (Women)
We treat the bride's tribe of women with the same luxury and finesse as the bride herself. Facials that will make you radiate, waxes that will leave your skin silky smooth, crystal manicures and pedicures and YLG's signature hair styling will leave the bride's girl tribe ready to rock n roll!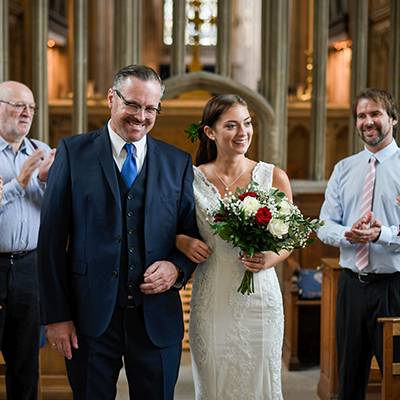 Family (Men)
We haven't forgotten the men of the bride's family who deserve to look their most handsome selves too! Services include basic grooming, beard grooming, and hair styling to make the men look dashing and debonair.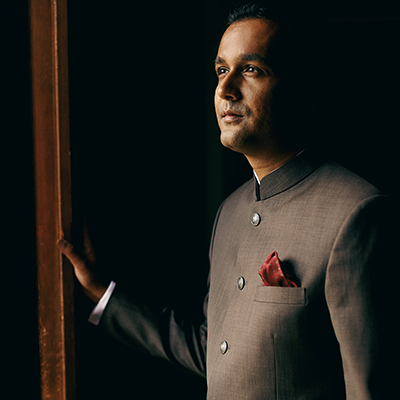 Groom Packages
We've made room for the groom! YLG Bridal Services extend to your better half as well – from hair styling to beard grooming, we'll make your man like as handsome as Prince Charming! We have customised packages including basic, premium and luxury, so you and your man can choose what suits him best to look his best self on your special day.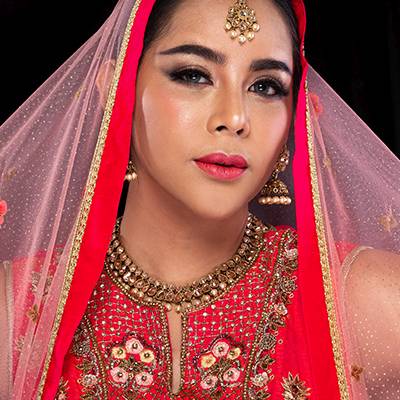 Bride Packages
Marriages are made in heaven, and with YLG, we'll make sure you look like a heavenly goddess. An eternal promise made to one another in the presence of so many loved ones calls for the bride to look the best she's ever looked – something to be remembered forever.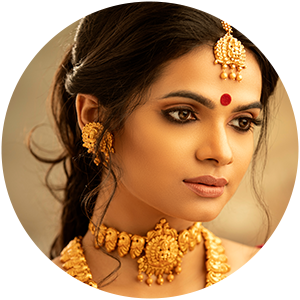 Hair
Bridal hairdos that'll make you feel like a princess!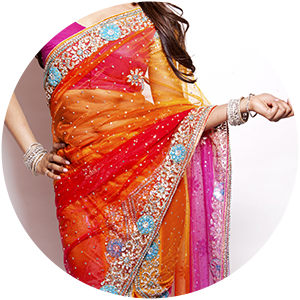 Saree draping
Our experts know all types and styles of saree draping to make you look and feel like a diva.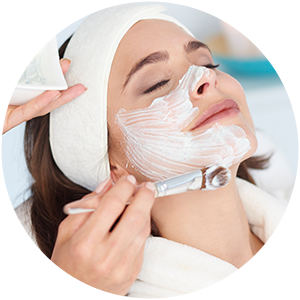 Facial
Our exclusive bridal facials will have you glowing on your wedding day like never before!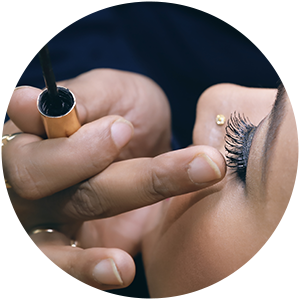 Bridal Makeup
Makeup looks that'll suit every wedding occasion, from the morning rituals to the evening reception revelries!
Manicure/Pedicure
We treat the brides hands and feet with equal care and attention to detail.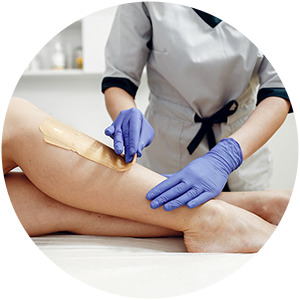 Waxing
Skin so smooth, your groom won't be able to keep his hands off you!
MAKEUP
HAIR STYLING
SAREE DRAPING AND JEWELLERY ADJUSTMENT
WAXING
BRAZILIAN WAXING
FACIAL
MANICURE
PEDICURE
HAIR SPA
THREADING
MASSAGE
STARTING PRICE
BASIC
-
-
-
FULL HANDS, FULL LEGS CHOOSE FROM CHOCOLATE OR ALOE FLAVORS!*
UNDERARMS, UPPER LIP, BIKINI *
BASIC FACIAL
CLASSIC MANICURE *
CLASSIC PEDICURE *
YLG GOLD HAIR SPA *
EYEBROWS, FORHEAD, CHIN, NECK, SIDELOCKS*
-
7,999
CLASSIC
HD MAKEUP BY EXPERT*
OPEN / HALF OPEN HAIR DO BY EXPERT*
AS NEEDED BY EXPERT*
FULL HANDS, FULL LEGS CHOOSE FROM GOLD, CHOCOLATE OR ALOE FLAVORS!
UNDERARMS, UPPER LIP, FULL BIKINI
PREMIUM FACIAL
CHOOSE FROM CHOCOLATE OR COFFEE MANICURE + GET AN EXTRA CUT, FILE POLISH!
CHOOSE FROM CHOCOLATE OR COFFEE PEDICURE + GET AN EXTRA CUT, FILE POLISH!
YLG SIGNATURE HAIR SPA
EYEBROWS, FORHEAD, CHIN, NECK, SIDELOCKS *
10 MINS BODY/BACK MASSAGE (WITHOUT STEAM)
14,000
PHOTOSHOOT MAKEUP
PHOTOSHOOT HAIR STYLING
PHOTOSHOOT COSTUME, TOUCH-UPS, ETC
WAXING
BRAZILIAN WAXING
FACIAL
MANICURE
PEDICURE
THREADING
MASSAGE
HAIR SPA
HAIR COLOR
HAIR TREATMENT
WEDDING MAKEUP
WEDDING HAIR STYLING
WEDDING SAREE DRAPING AND JEWELLERY ADJUSTMENTS
POST WEDDING HAIR SPA
POST WEDDING FACIAL
POST WEDDING CUT FILE POLISH
POST HONEYMOON DETAN
POST HONEYMOON HAIR SPA
POST HONEYMOON MASSAGE
STARTING PRICE
PREMIUM
-
-
-
FULL HANDS, FULL LEGS CHOOSE FROM CHOCOLATE OR ALOE FLAVORS!*
UNDERARMS, UPPER LIP, BIKINI *
LUXURY FACIAL
BOMBINI MENIICURE / CRYSTAL SPA
BOMBINI PEDIICURE / CRYSTAL SPA
EYEBROW, FOREHEAD, CHIN NECK, SIDELOCKS*
30mins. BODY or BACK MASSAGE
YLG MYTHIC HAIR SPA
GLOBAL HAIR COLOR
HAIRFALL / ANTI-DANFRUFF / DEEP CONDITIONING, ETC. AS NEEDED
HD / AIRBRUSH MAKEUP BY EXPERT*
ADVANCED HAIR UPDO BY EXPERT*
AS NEEDED BY EXPERT*
-
-
-
-
-
-
22,000
LUXURY
HD MAKEUPS BY EXPERTS*
ANY ADVANCED HAIR DO BY EXPERTS
AS NEEDED BY EXPERTS*
FULL HANDS, FULL LEGS CHOOSE ANYTHING FROM THE MENU! PLATINUM, SAFFRON, SENSI GOLD, GOLD CHOCOLATE, ALOE OR CRYSTAL ANTI-AGING GOLD WAX
UNDERARMS, UPPER LIP, BIKINI *
ULTRA LUXURY FACIAL
ALGA FLOWER ESSENCE MANICURE/MINT TREE MANICURE
ALGA FLOWER ESSENCE PEDICURE/MINT TREE PEDICURE
EYEBROW, FOREHEAD, CHIN NECK, SIDELOCKS*
1hour. BODY or BACK MASSAGE
YLG KERATIN HAIR SPA (OR ANY ON THE MENU)
GLOBAL/BALAYAGE HAIR COLOR
HAIRFALL / ANTI-DANFRUFF / DEEP CONDITIONING, ETC. AS NEEDED
HD / AIRBRUSH MAKEUP BY EXPERT*
ADVANCED HAIR UPDO BY EXPERT*
AS NEEDED BY EXPERT*
YLG SIGNATURE HAIR SPA/YLG MYTHIC HAIR SPA
24Kt. GOLD QUEEN'S FACIAL/PURE PEARL FACIAL
FOR HANDS AND FEET
FULL BODY 2nd SESSION
ANY YLG SIGNATURE HAIR SPA
30mins. BODY or BACK MASSAGE
32,000